10 disability sporting events to look forward to in 2016
`
1. 2016 Summer Paralympics
If you haven't attended a Paralympic Games, get your ticket now. If you're a journalist, grab whatever media accreditation is around. This will be the second biggest sporting event on the planet in 2016, behind only the Olympics. Hate all that corporate bullshit, and athlete doping? Where you wonder if people are only in it for the money? Yeah, that's not what the Paralympics is about. It is about winning, representing your country and winning, and being the damned best you can be.
Women's 100 m T53 final in London. Serious racing. Image: Laura Hale.
2. Blind Cricket Asia Cup
Blind cricket is not on the Paralympic calendar. This will be the biggest and most important event of 2016, especially since England, Australia and New Zealand don't appear to have any major competitions on their schedule. Pakistan is back in the India hosted competition, and for cricket fans and disability sport fans, this rivarly can be one of the best and most intense in sports. It is also a rematch of the last Cricket World Cup. Serious competition at its bests. You'll be seeing some of the best bowlers and batters in the sport on display. Quick, some one buy me a ticket.
Pakistani blind crickets in action. Image credit: For Pakistan's blind, cricket offers hope
3. World Deaf Athletics Championships
Deaf sport can be seriously under rated. A lot of the major world championships run in 4 year cycles and the more exciting football and basketball ones were in 2014 or 2015. Athletics really should be on your radar though. The event is scheduled to take place June/July and is being hosted by the Bulgarian Deaf Sports Federation. It is a great chance to preview the best in the world ahead of the 2017 Deaflympics.
The greatness of deaf athletics. Image credit: Deaflympics – Photos from Deaflympics's post in 2016 World…
4. USA Women's National Sledge Hockey Team
Women's disability team sport is a bit slow to develop, and ID football, blind football and CP football should really get their stuff together and develop viable women's versions of the game. Sledge hockey, which nominally allowed women to play but in practice national teams rarely have women, is one sport where it looks like things are beginning to some together maybe. (Women's blind cricket and women's sledge hockey both had their first women's international friendlies in the past 18 months.) With the women's side developing, it is time to get in on the ground floor.
The team is playing on January 22-24, in Phoenix, Arizona, from February 19-21 in St. Louis, MO, and are scheduled to play another two series in March and May.
Go USA! Image credit: Profile Pictures
5. Boccia World Individual Championships
Boccia is probably one of the most under rated and least glamorous sports on the Paralympic program. But this thinking is all wrong, and countries around the world are beginning to see that. It is a thinking person's game, and a game for people with the most severe disabilities of which there are few available sport options. The other major ones that I can think of… are well, shooting. This group of elite athletes is under served, and Canada, China and a few other countries saw this at the end of the last Paralympic cycle. Like women's sports, these sports were seen as easy medal sports. With so many countries thinking this, you're seeing more and different countries getting into the mix.
So you really need to head to China in March, and watch these athletes. They can make really stupefying ball placements that get themselves the win. It's amazing. Sometimes, it helps to look at their academic credentials because you can see their academic credentials and be blown away. British boccia player David Smith studied Aerospace Engineering, and there are a few PhD holders and STEM folks who have medalled. These boccia players are world class athletes, both on and off the boccia court.
Did I mention for people who are interested in Rio, these are a great opportunity to see Paralympic medalists before the Games? There is that too.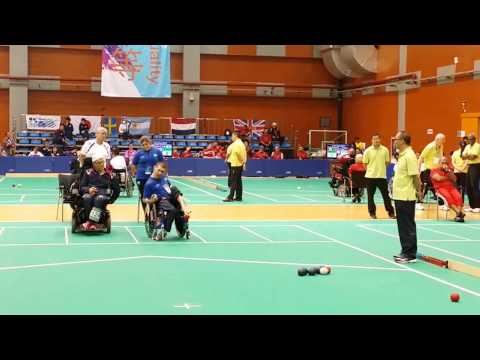 Behold the greatness of this sport.
6. UCI Para-cycling Track World Championships (track)
This event is scheduled to take place in Montichiari, Italy in March. While road cycling is firmly on the Paralypic schedule, track cycling is hugely at risk and almost failed to make it onto the program for 2016. Unless the UCI makes a lot of changes to increase the number of competitors and the quality of competition, it could leave for 2024. So take advantage here. Watch the best of the best before they head to Rio, and watch these athletes battle it out on the track. Then go tell all your friends with disabilities to take it up or go volunteer as a tandem rider on the track.
7. 2016 World Wheelchair Curling Championship
World Championships on the Paralympic side are a bit on the slim picking side, but winter sport championships are going on. It's a between cycle event, so you'll get a chance to see some of these teams in their qualification efforts for 2018 in Korea. Wheelchair curling is, well, just as exciting as the able-bodied side but requires a lot more skill from the deliver, because there are no sweepers to assist them with rock placement. Serious skill.
The Russian team confers on a shot at the Sochi Paralympics. Image: Laura Hale.
8. ISPS Handa World Blind Golf Championships
In November, you should be traveling to Japan to see some blind golf in actions. Okay, I admit, blind golf may not be the most exciting sport around but the sport is slowly growing, and this where you can see these golfers in action as it isn't supported by most NPCs. The last world championships took place in Australia in 2014, and featured 55 golfers from 14 different countries.
World championship blind golf.
9. ICEWH 4th European Championship
Powerchair football and powerchair hockey have two things in common: The sports are fantastic, fast moving and can be difficult to follow because of this. It is unbelievable how fast the ball can move in hockey and football. You've really got to admire the precision the players have in playing with making their passes.
One of the hotbeds of the sport is Europe, though Americans and Australians do compete. The European Championships, scheduled to take place in October, are as good as a World Champonship. You'll really want to see this if you're a fan of field hockey or sledge hockey.
Now, if the sports administration behind the scenes can get their shit together, the sport could, like powerchair football, make a real case for inclusion on the Paralympic program for 2024 and definitely for 2028. So getting in on the ground floor in 2016 is not a bad thing. Go watch, and cheer for your local European side. Find out of Italy managed to overcome all the difficulties they faced at the 2014 World Championships that led to their coach being sacked.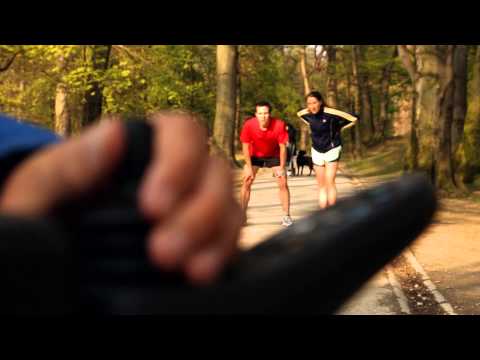 2nd Trailer IWAS World Championships 2014 – Electric Wheelchair Hockey
10. 2016 Pajulahti Games
This event is held pretty much every year, and this addition in January includes Goalball, Showdown, Athletics, Judo, Powerlifting, Showdown, and sitting Volleyball. While it may lack the pizzazz of some of the other events, some countries come to this event, get their best athletes some practice experience ahead of major international events in the upcoming year. It's an opportunity, with a little less pressure, to get in some serious competition, refine their games and performance, and go into the new season with a good start. The thing is, you'll see a lot of Paralympians or future Paralympians here. Brazil's women's sitting volleyball team was at last year's competition, and you'll see them in Rio having only gotten better after this event.
You'll also get a chance to see showdown, which is an awesome casual blind sport. The elite players don't have a lot opportunities to show off, but this is one of those events where you can see them do just that. Yeah, it looks like anyone can do this, but can you freaking do this blindfolded with that skill? I thin not.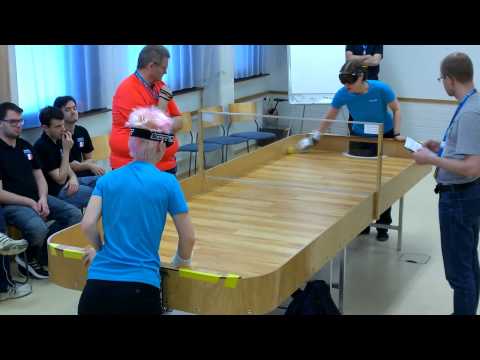 Showdown, Pajulahti Games 2015 – Women's Final